For the year 2024, the reliable LandCruiser 70 Series receives a new four-cylinder diesel engine along with an automatic transmission, while retaining the old V8 engine and manual transmission options.
Toyota's enduring LandCruiser 70 Series is set to undergo its most significant update in years, featuring a new powertrain and subtle styling enhancements. The refreshed model is scheduled to arrive in the fourth quarter of 2023.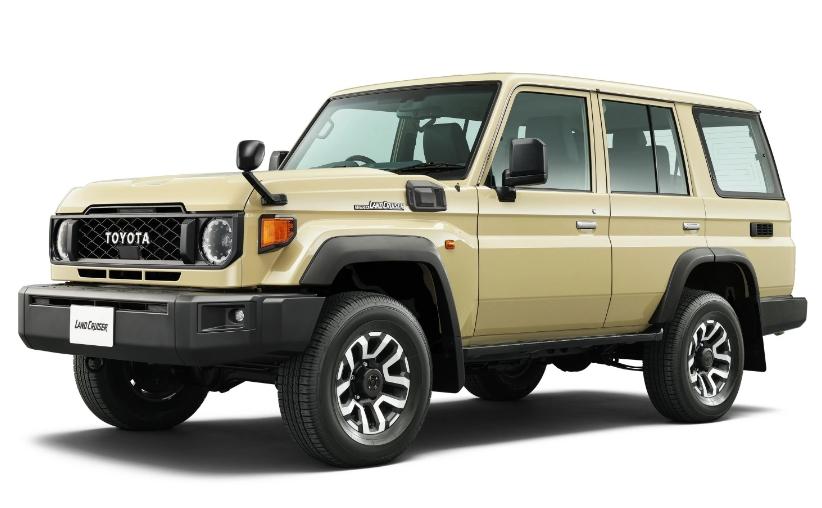 The turbo-diesel V8 continues to be available, but it will now be accompanied by a new powertrain option. This alternative features a familiar 2.8-liter four-cylinder turbo-diesel engine, delivering 150kW of power at 3400rpm and 500Nm of torque between 1600rpm and 2800rpm, exclusively paired with a six-speed automatic transmission.
The new four-cylinder turbo-diesel boasts nearly the same power as the carryover V8, with just 1kW less, but it offers an impressive 70Nm more torque. This option will be available in all variants, including Single Cab, Double Cab, Troop Carrier, and Wagon ranges. The V8, on the other hand, will be offered in all variants except the Workmate Wagon.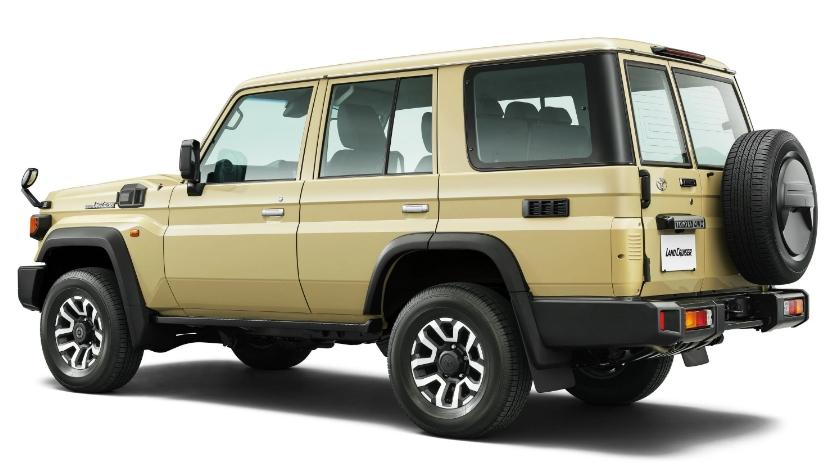 All models now come equipped with lane departure warning, speed sign recognition, and automatic high-beam features. This move follows the 2023 standardization of autonomous emergency braking with pedestrian and cyclist detection across the entire range.
The visually updated 70 Series stands out with its revamped front-end styling, paying tribute to the classic LandCruiser 40 Series, as stated by Toyota. While Toyota Australia has currently unveiled only the Double Cab variant, head office in Japan has released images of the refreshed Wagon model.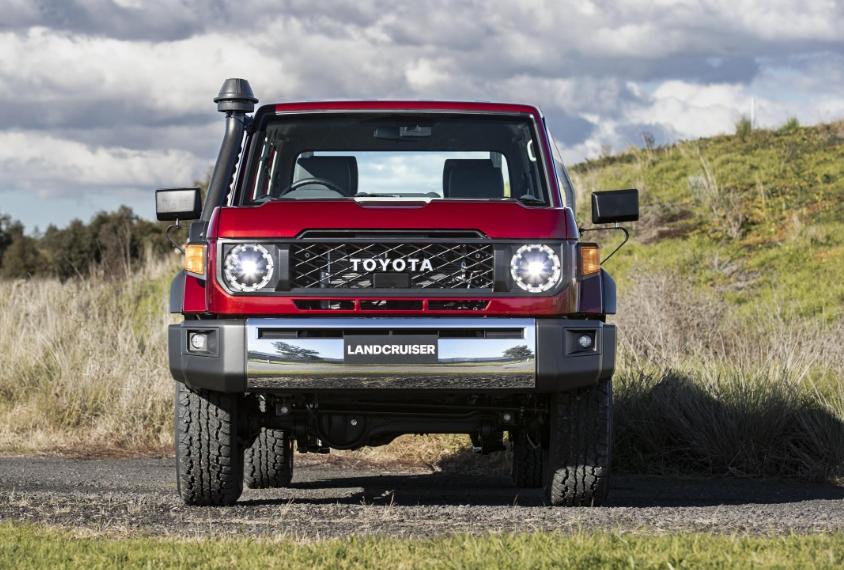 The interior of the 70 Series has also received some updates. Toyota has redesigned the instrument cluster and center console for improved ergonomics, visual ease, and practicality. The updates include a new 4.2-inch instrument cluster screen and an upgraded 6.7-inch touchscreen with wired Android Auto and Apple CarPlay functionality.
Additional specifications and pricing details will be made available closer to the launch of the updated model in the fourth quarter of 2023. This recent update follows a previous one in late 2022, where standard AEB with pedestrian and cyclist detection was introduced, along with a GVM upgrade that classified it as a "medium-duty" vehicle, enabling it to bypass stringent new Australian Design Rules concerning side-impact protection.
In 2020, Toyota introduced a modern infotainment system to the vehicle. Despite this update, the overall appearance of the vehicle remains largely unchanged since its debut in 1985.