How AV2.0 technologies teach unmanned vehicles to understand their own mistakes and how much it costs
The "second wave" in the development of unmanned vehicles can seriously advance its practical application. Thanks to AV2.0 (Autonomous Vehicles) technologies and new developments in machine learning, autopilots not only use pre-defined algorithms, but also learn to adapt to situations based on their "life" experience.
The commander won't show the way
At the beginning of last week, Abu Dhabi authorities announced the launch of an 11-seat unmanned minibus that will run during the Formula 1 Grand Prix in Yas Marina from November 18 to 20. The bus will independently make nine stops along its route – between some hotels, the artificial Yas Island, the Formula 1 racing track and the Ferrari World amusement park. The buses were developed by local service Txai, which specializes in the development of unmanned vehicles.
"Over the past year, our unmanned passenger taxis have never been in an accident. We believe that now it is possible to safely include driverless buses in road traffic, "said Sultan Al-Menhali, project manager for traffic systems at the Abu Dhabi Integrated Transportation Center.
While companies and authorities around the world are gradually introducing unmanned private cars, taxis, buses and trucks into the road network, experts are increasingly talking about the "second wave" in unmanned or autonomous vehicles (Autonomous Vehicles) – AV2.0. Experts name the most famous representatives of this wave such startups as the Canadian Waabi, the American Ghost, the Israeli Autobrains and the British Wayve.
The key difference between AV 2.0 and the first generation is highly advanced machine learning.
While first-generation self-driving cars move according to algorithms embedded in them, second-generation technologies allow them to analyze their own experience while driving on roads with real traffic, and then take this experience into account in new trips.
New generation startups are trying to find their niche. Waabi specializes in the application of AV2.0 technologies to trucks. Ghost is focusing more on training self-driving cars for highway travel. Wayve is developing a network of self-driving cars in city traffic – the cars of this startup are already running around London, Liverpool, Manchester, Leeds, Cambridge and Coventry.
"This completely changes the paradigm of the development of autonomous technologies. We need smart cars that can quickly adapt to real conditions and the complex world in which we live, Alex Kendall, the head of Wayve, said in an interview with Sifted.
Wayve's idea is to create a universal unmanned complex with advanced machine learning technology for a wide variety of models and types of vehicles – from private cars to taxis and buses. Such an adaptive system can adapt not only to the external traffic situation, but also to the dimensions and weight of the machine in which it is installed.
That is why the company is testing its system on two different vehicles – the Jaguar I-PACE crossover and the Maxus e9 van. Given the different dimensions, weights, turning radii and other characteristics of two different machines, the system controls these machines differently.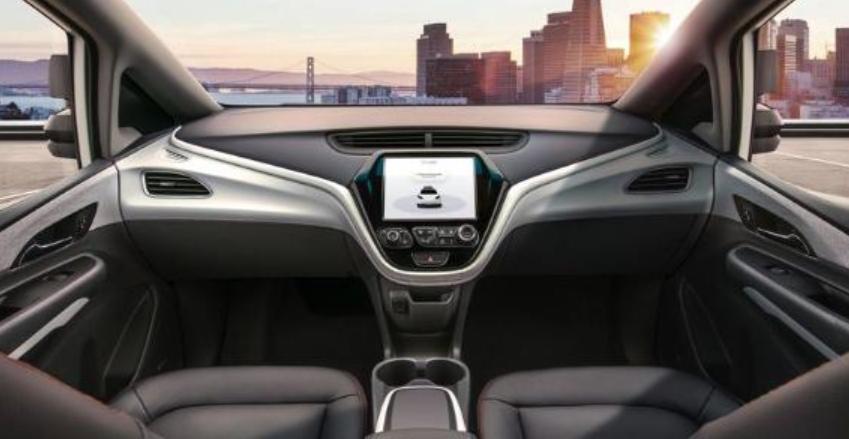 Learn, learn and learn how to invest
It is difficult to imagine that small companies are able to create, develop and implement such technologies on their own. Large tech and automotive corporations have been paying attention to unmanned technology for a long time and are constantly investing in it.
Internet giant Google is preparing for an IPO its Waymo self-driving vehicle development division, in which it has already invested at least $1 billion. .5 billion and entered into a partnership agreement with Volvo.
In mid-September, General Motors (GM) announced plans to launch self-driving taxis in Phoenix, Arizona and Austin, Texas. The development of an unmanned taxi is carried out by a division of General Motors called Cruise. Cruise was bought by GM at the startup stage in 2016. Since its founding in 2013, Cruise has raised about $10 billion in investments from companies such as GM, Walmart, Microsoft and Honda.
Wayve's investors include such companies as Richard Branson's Virgin Group and Baillie Gifford, one of Europe's oldest investment funds. In January, the American corporation Microsoft entered the list of investors. In May, she also signed a technology partnership agreement with Wayve.
Under the terms of the agreement, the British company Wayve will have access to supercomputers and Microsoft deep-learning AI systems to test and develop new capabilities of its AV2.0 technologies, optimize data analysis processes in unmanned vehicle systems and improve machine learning processes.