The XRT concept pickup truck showcased by the Japanese company provides a glimpse of the new L200's appearance.
The first compact pickup of the L200 model was introduced in 1978, and since then it has undergone four generations, with the fourth one released in 2014 and restyled in spring 2019. A new generation is now in the works and has been previewed by the XRT pickup concept showcased at the Bangkok Motor Show. Despite being labeled as a concept, the XRT is essentially a camouflaged fifth-generation L200, allowing us to catch a glimpse of its new design.
The upcoming L200 model will showcase a new and robust angular design, featuring a large grille in front flanked by two wide C-shaped moldings. The latest trend in two-story optics will be incorporated with narrow upper blocks consisting of three L-shaped LED elements, while the main blocks of low and high beams will be located lower down in the bumper. The sides of the vehicle will feature distinctive horizontal stampings on the wings and door. The rear will boast large angular lights, though their graphics are still hidden behind camouflage film, we have provided a possible rendition.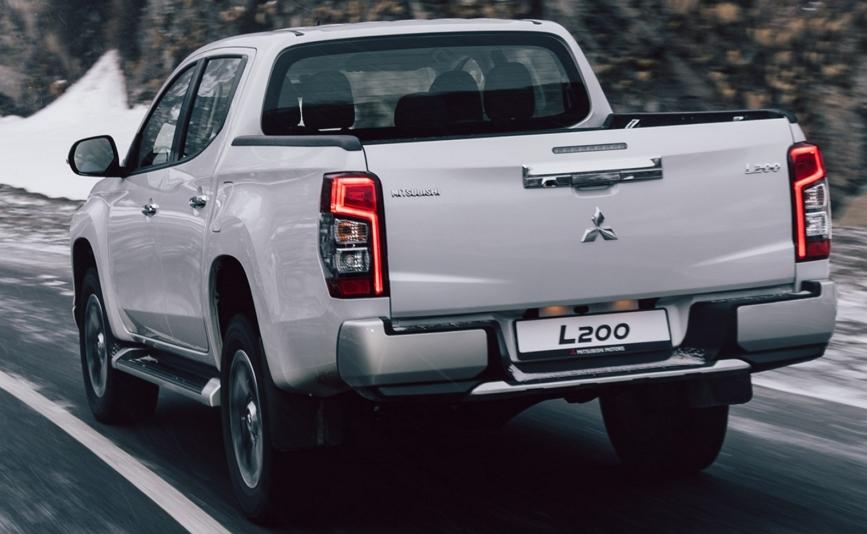 Official information regarding the technical specifications of the upcoming L200 is yet to be released. However, it is anticipated that the new model will be constructed on a frame platform, which will also be utilized by the new Nissan Navara and Renault Alaskan pickups, as well as future SUVs manufactured by Nissan and Mitsubishi. The dimensions of the vehicle are expected to be larger than the previous generation, including the length and wheelbase.
The base 2.4 engine with 154 hp is paired with a 6-speed manual transmission and starts at a minimum price of $52,700. The more powerful 181-horsepower version, equipped with the same engine volume, comes with a 6-speed automatic transmission and is offered for $65,700. Both versions come with all-wheel drive.
The release of the new model is expected in the next few months.